Oracle Database Appliance
The Oracle Database Appliance (ODA) is an engineered system that includes hardware, software, storage, and networking all organized in an appliance developed by Oracle. If you're familiar with Oracle technologies, then the best way to look at the ODA is by thinking of it as a two node Oracle Linux RAC cluster in a single box, with shared storage and networking all included. Every ODA is pre-installed and shipped to you with the operating system, a pre-configured appliance manager, and a grid infrastructure. It's even built and designed with redundancy in order to achieve continuous availability in the event of component failures.
An ODA saves time and money by simplifying deployment, maintenance, and support of high-availability database solutions. Your data is safeguarded by the ODA's built-in redundancy to compensate the server, storage, network, power, and cooling. An ODA addresses all single points of failure within the system by coming pre-built, pre-configured, pre-tested, pre-validated, and pre-tuned.
With the Oracle Database Appliance everything is made easier, from sourcing all the way to deployment and management. It is engineered for simplicity and faster time to value, so you are able to run databases and applications on a single, managed appliance with single-vendor support. Automation is key to the ODA's simplicity; it is based on standardized and proven configurations, which means there's no need for guesswork or specialized skills.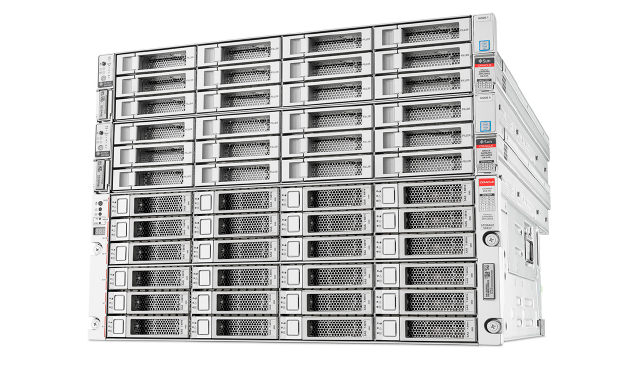 The ODA X8-2-HA hardware is an 8U rack-mountable system containing two Oracle Linux servers and one storage shelf.
The ODA X8-2S and ODA X8-2M are both engineered as single 2U rack-mountable servers.
The ODA X7-2-HA hardware is a 6U rack-mountable system containing two Oracle Linux servers and one storage shelf.
The ODA X7-2S and ODA X7-2M are both engineered as single 1U rack-mountable servers.
Whether your company is looking for an appliance that provides great performance for reporting and visualization, data warehouse-based workloads, or even online transaction processing (OLTP) the Oracle Database Appliance offers a complete stack for your database hosting needs. To learn more about the ODA products that are available, please view the Data Sheets.